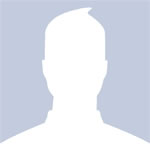 Riki Unrau – Mortgage Broker
Riki Unrau – Invis Williams and Associates
828C Baker Street
Cranbrook, BC V1C 1A2
Phone: 250-919-6402
Cell: 250-919-6402
Fax: 250-489-4530
E-Mail: rikiunrau@invis.ca
A Mortgage Broker's primary expertise is locating funding for mortgage financing. They know where the best rates can be found. What's more, they have the knowledge required to present a proposal for financing to lenders in the best way possible to successfully obtain mortgage financing.