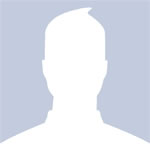 Margie Witko
Witko Mortgages
Mississauga, ON L9T 0P4
Phone: 4166161853
Cell: 4166161853
E-Mail: margie@margie.ca
Trust, Care & Confidentiality • 100% Committed to YOU! You can benefit by getting the lowest rates, better mortgage options and value not found elsewhere. Lowest rates and the best mortgage options, guaranteed! Refinance, Self-Employed, Bad Credit, Bruised and blemished credit, 2nd Mortgages, Alternate Mortgages, Private Mortgage.