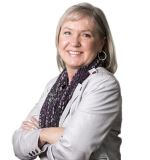 Anita Groves – Mortgage Broker
Assured Mortgage Services
773 Atherleyd Road
Orillia, ON L3V 1P7
Phone: 705-325-7283
Toll-Free: 877-256-7283
Cell: 705-345-7283
Fax: 866-206-8035
E-Mail: anita@anitagroves.ca
Website: www.anitagroves.ca
Every Individual Mortgage is Unique
Let's Find Yours Together
As a seasoned and professional mortgage broker, I have seen many people in unique situations when trying to obtain mortgage financing. I've dealt with clients that have little or no down payment purchasing a home, clients with bruised credit, clients purchasing from one family member to another with no down payment… there are so many different circumstances. Whatever your situation might be… let's find a solution! Let's find YOUR mortgage!
As a trusted mortgage provider, I specialize in purchases, refinancing mortgages, investment mortgages and creative lending solutions. I have even worked with some clients for up to two years and with my mortgage advice and their due diligence, they have saved, fixed their credit and have found the right mortgage loan to purchase their home.
I pride myself with a reputation of integrity and honesty. I will work with you to facilitate your goals without compromise and will find you the perfect funding solution.
What are you waiting for? I'm a click away! You won't be another number here. Every client is priority. Bottom line – it's all about my clients being happy with my services and in turn helping your friends or family members when you refer them to me.