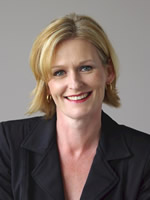 Monica Peckford, AMP – Mortgage Broker
Invis West Coast Mortgages
4545 Marine Ave.
Powell River, BC V8A2K5
Phone: 604-483-1718
Cell: 604-483-1718
Fax: 604-485-2781
E-Mail: monicapeckford@invis.ca
Website: www.monicapeckford.com
If you're looking for a Mortgage Broker in the Powell River and Sunshine Coast then look no further– Monica Peckford has worked in the Real Estate industry since 1994 as a successful Realtor and has been a Mortgage Consultant since 2001. "I decided to join Invis due to its commitment to high-quality, personalized service to the client." Invis is able to obtain the best rates in the market due to volume discounting. "Specials from lenders are made available to Invis consultants first due to our size".
Monica enjoys her work and brings a fresh approach to arranging mortgages for her clients. Monica's background in Marketing and Business Administration have proven to be a tremendous asset to her business.
"I believe in making the whole home buying experience as "stress free" as possible for my clients. This is why I work from the local RE/MAX office. Clients enjoy the convenience of "one-stop shopping".
When dealing with Monica for your financing, not only do you get the best possible rates and service in the market, but you get a consultant whose past "Real Estate" experience is helpful in guiding you through the process with as little stress as possible.
If you need to know how to find a mortgage broker in Powell River you've come to the right place. For all your brokering needs call Monica Peckford anytime at 604-483-1718 or at the RE/MAX office at 604-485-2741 or email monicapeckford@invis.ca. Whether you are buying a home, renewing an existing mortgage, refinancing or renovating, let Monica Peckford be your personal Mortgage Consultant.