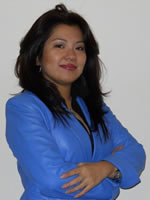 Carina Takimoto – Mortgage Broker
TU Mortgage Solution Group –
The Mortgage Centre Lic 13135
15 Gateway Boulevard, Unit Number 201,
Brampton ON L6T 0G3
Cell: 416 885 6696
E-Mail: info@TUmortgagegroup.ca
Website: www.TUmortgagegroup.ca
Specialize in home and commercial mortgages, refinancing, debt consolidation, loans, first time home buyers, bad credit and more.
My approach is simple:
To present my clients with the best mortgage product that's available on the market, given their client profile.
Don't fall for what sales people tell you & sell you. It's not only about the rate. Rate is one thing, but not everything. Make your due diligence & obtain unbiased advice from someone who is not "hired" to push particular products to you, but rather, guide you.
This is why I shop for the best product, w/competitive rates & terms, based on client's qualification.
– Fixed or variable? Closed or Open?
– What term?
– What's "the" situation currently?
– What are your long-term & short-term financial goals?